Data Analysis for Drilling Optimisation
Total time

5 days

Location

Online

Starting date and place
Data Analysis for Drilling Optimisation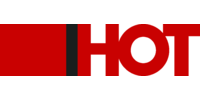 Starting dates and places
17 Oct 2022 until

21 Oct 2022
Description
DESCRIPTION
This course will identify key drilling processes and take the participants through the process of creating sufficient detail and granularity in the process description. This stage is critical to allow meaningful data to be collected for the creation of benchmarks and SMART KPIs.

Within the course, key areas of drilling process and concepts will be revised to allow the value of the associated data collection and analysis to be understood.
The drilling optimisation process and the process of creating continuous improvement at each stage of well construction will be examined in detail.

Course Structure: 5 sessions of 6 hours each, delivered over 5 days
Each session includes several bre…
Frequently asked questions
There are no frequently asked questions yet. If you have any more questions or need help, contact our customer service.
DESCRIPTION
This course will identify key drilling processes and take the participants through the process of creating sufficient detail and granularity in the process description. This stage is critical to allow meaningful data to be collected for the creation of benchmarks and SMART KPIs.

Within the course, key areas of drilling process and concepts will be revised to allow the value of the associated data collection and analysis to be understood.
The drilling optimisation process and the process of creating continuous improvement at each stage of well construction will be examined in detail.

Course Structure: 5 sessions of 6 hours each, delivered over 5 days
Each session includes several breaks and will allow time for questions and discussions.

Course Level: Foundation / Skill
Instructor: Kevin Gray & Martin Hayes
DESIGNED FOR YOU, IF YOU ARE...
A drilling engineer or drilling supervisor
A professional with an interest in improving drilling performance
The course can be adapted to meet the requirements of whole rig team training if required.
HOW WE BUILD YOUR CONFIDENCE
Practical video demonstrations of all the key principles using models and live explanations
Mixed, instructor-led delivery of theoretical content with blend of PowerPoint overview, video whiteboard explanations of detail and time for class interactive questions and answers
A narrative that runs through the course where each topic is inter-related and built on the previous learnings
THE BENEFITS FROM ATTENDING
The course will provide a firm grounding in data-led drilling optimisation, allowing participants to apply a robust methodology to the implementation of drilling optimisation processes on their projects.
TOPICS
Describing and understanding the nature of drilling inefficiencies
The value of data in the optimisation process
Effective offset well review
Data verification and validation
Engineering models as a basis for limit and deviation analysis
Removing human factors and fallibilities from data analysis
Understanding the key process elements of drilling
Creating effective data sets to benchmark drilling elements
Creating meaningful Key Performance Indicators (KPI) from benchmark data
Continuous improvement process
Introduction to probability and risk
Costing inefficiencies in the drilling process
Probability distributions and probability modelling in drilling data
Graphical representation for probabilistic times and costs
Introduction to Risk Management, using the 'Accident' approach to risk data collection
Creation of a data driven Risk Register with quantified risk impacts
Rigsite monitoring of risk and the rigsite drilling optimisation process
Designing drilling process to the rig, well and geological conditions
Optimising performance against conflicting goals, hole cleaning, drilling dynamics, ECD etc
The dangers of 'realtime' Remote monitoring and ROP enhancing techniques
Data overload, designing displays, meetings and reports for effective communication
The optimised well design process and how it differs from conventional drilling
COURSE FEE:
Please note that participants from Austria incur 20% VAT in addition to the disclosed net course fee.
HOT is an award-winning provider of training solutions for the energy industry. We pride ourselves in delivering excellence with each and every course session: Quality is always at the core of what we do.
Our top-notch courses, developed and taught exclusively by true experts, have been valued by the industry for over 30 years. Our training sessions equip our clients with powerful skills to remain competitive in an increasingly complex petroleum industry. We accelerate careers and empower people, striving to achieve the best possible results.
Our training portfolio covers all stages of the E&P value chain, as well as renewable energy, soft skills, and finance courses.
Share your review
Do you have experience with this course?
Submit your review
and help other people make the right choice. As a thank you for your effort we will donate £1.- to Stichting Edukans.
There are no frequently asked questions yet. If you have any more questions or need help, contact our customer service.