ISO in the Sun: Integrated Management System (IMS) Lead Auditor
Total time

5 days

Trainer

Location

At location

Starting date and place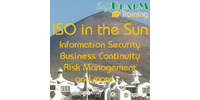 Starting dates and places
16 Nov 2020 until

20 Nov 2020
Description
This five-day course provides an overview of the structure of an Integrated Management System (IMS) based on ISO/IEC Annex L, and how to audit the same internally or in the context of certification.

Overview:
This five-day course introduces the structure of an Integrated Management System (IMS) derived from ISO/IEC's normative Annex L (Proposals for management system standards) as well as specific requirements of relevant ISO Standards implementing Annex L, eg ISO 9001:2015, ISO 14001:2015, ISO 45001:2018, ISO/IEC 20000-1:2018, ISO 22301:20122 and ISO/IEC 27001:2013, and how to add any further applicable requirements, eg PCI-DSS, SOX, GDPRS etc.

At the same time, the course explains processes, …
Frequently asked questions
There are no frequently asked questions yet. If you have any more questions or need help, contact our customer service.
This five-day course provides an overview of the structure of an Integrated Management System (IMS) based on ISO/IEC Annex L, and how to audit the same internally or in the context of certification.

Overview:
This five-day course introduces the structure of an Integrated Management System (IMS) derived from ISO/IEC's normative Annex L (Proposals for management system standards) as well as specific requirements of relevant ISO Standards implementing Annex L, eg ISO 9001:2015, ISO 14001:2015, ISO 45001:2018, ISO/IEC 20000-1:2018, ISO 22301:20122 and ISO/IEC 27001:2013, and how to add any further applicable requirements, eg PCI-DSS, SOX, GDPRS etc.

At the same time, the course explains processes, methods and skills required to allow an auditor to assess such an IMS all the way through to certification in line with relevant ISO (certification) standards, in particular ISO/IEC 17021-1:2015 and ISO 19011:2018.

The course consists of a mix of presentation, discussion and exercises based on real-world examples.

Outline:
Introducing IMS-Auditing
Setting the Scene: ISO Management Systems
The ISO Management System Audit Approach
Audit Methods
Assessing Elements of an IMS
IMS Element 1: Leadership (Annex L clause 5)
IMS Element 2: Context of the Organisation (Annex L clause 4)
Audit Methods - Part 1: Document Review, Interview
IMS Element 3: Support (Annex L clause 7)
IMS Element 4: Planning (Annex L clause 6)
Audit Methods - Part 2: Observation, Sampling
IMS Element 5: Operation (Annex L clause 8)
IMS Element 6: Performance Evaluation (Annex L clause 9)
Audit Methods - Part 3: Corroboration
IMS Element 7: Improvement (Annex L clause 10)
IMS Element 8: Management Review (Annex L clause 9.3)
Auditing an IMS
Audit Principles
Overview of the different Types of Audits
Certification Process per ISO/IEC 17021-1:2015 et al
Audit Skills
Objectives:
Completion of this course will enable students to
Describe core processes of an Annex SL based IMS
Identify additional specific requirements based on the chosen IMS scope
Recognise the range of different audit types, criteria and objectives
Understand applicable audit methods and develop skills to apply these
Execute audit aspect of the certification process
Manage IMS audit teams

Audience:
This course is aimed at students tasked with:
Assessing an organisation's processes as part of implementing an IMS
Performing self-assessments, pre-cert or internal audits of an IMS
Acting as a (lead) auditor on behalf of a certification body
Prerequisites:
General understanding of common business processes. Some past exposure to management systems and/or audits helpful, but not required.

Examination and Certification:
The course ends with a three hour written essay-style exam on the last day available in multiple languages. This course has been designed by SoftQualM and partners, who also mark the exam and issue the IMS Lead Auditor certification in accordance with ISO/IEC 17024:2012. Exam and first-year certification fees are included in the course fees.
Individual as well as Integrated Management Systems addressing Risk, Information Security, Business Continuity, (IT) Services and other areas are getting ever more important for ever more organisations. As conformity with the respective ISO standards increasingly becomes a requirement to do business, management and their staff wonder how to get there.
ISO in the Sun is an ongoing series of courses on Risk, Information Security, Business Continuity, Service, Project and Integrated Management hosted by SoftQualM in the beautiful surroundings of Lanzarote in the Canary Islands, Spain. This is the ideal opportunity to combine your continuing professional education with a break in the sun, and even save compared to attending similar courses in the typical metropolitan settings. Students come from all kinds of industries and sizes of organisation, from freelance consultants and auditors to EU institutions.
Stay up-to-date on new reviews
Share your review
Do you have experience with this course?
Submit your review
and help other people make the right choice. As a thank you for your effort we will donate £1.- to Stichting Edukans.
There are no frequently asked questions yet. If you have any more questions or need help, contact our customer service.
Where should we send the information?