Well Integrity Technologies
Total time

5 days

Location

Online

Starting date and place
Well Integrity Technologies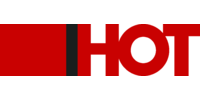 Starting dates and places
17 Oct 2022 until

21 Oct 2022
Description
DESCRIPTION
This course covers the main aspects of Well Integrity, starting with the construction of the well. Keeping the well operation within the safety envelope is critical for any oil & gas operator (well integrity technologies).
Well integrity technologies, focusing on monitoring problematic wells, diagnosing the causes of those problems, and implementing techniques to mitigate and/or repair those problems in order to keep the wells operating safely.

Course Level: Advanced
Instructor: Antonio Abreu, Luis Remisio, Cipriano Costa
DESIGNED FOR YOU, IF YOU ARE...
Petroleum engineer
Production engineer
Drilling engineer
Completion engineer
Oil Field technical staff
HOW WE B…
Frequently asked questions
There are no frequently asked questions yet. If you have any more questions or need help, contact our customer service.
DESCRIPTION
This course covers the main aspects of Well Integrity, starting with the construction of the well. Keeping the well operation within the safety envelope is critical for any oil & gas operator (well integrity technologies).
Well integrity technologies, focusing on monitoring problematic wells, diagnosing the causes of those problems, and implementing techniques to mitigate and/or repair those problems in order to keep the wells operating safely.

Course Level: Advanced
Instructor: Antonio Abreu, Luis Remisio, Cipriano Costa
DESIGNED FOR YOU, IF YOU ARE...
Petroleum engineer
Production engineer
Drilling engineer
Completion engineer
Oil Field technical staff
HOW WE BUILD YOUR CONFIDENCE
The course will be presented using properly designed slides, some with animation and several videos on relevant issues.
Several examples of actual Well Integrity investigation will be presented.
THE BENEFITS FROM ATTENDING
By the end of the course you will feel confident in your understanding of:
The fundamentals of well integrity monitoring, and all implications on production efficiency
How to monitor and identify well integrity problems and technical procedures available for their mitigation
TOPICS
Day 1: Digital Oilfield
Infrastructure objectives (surface and subsurface equipment)
Field data capture and data management
Concepts and strategies of DOF
Operational safety
Reservoirs, wells and well heads
Problems caused by poor cement jobs
Construction of a well from casings to well head
Productivity index calculated at well head
Well head main functions
Well head classifications
API specification 6A
Basic components of a well head
Well head installation movie
Casing head / casing head function
Casing spool / casing spool function
Casing hangers
Tubing heads and tubing hangers
Tubing head adapters
Typical Xmas tree components
Fix chokes and adjustable chokes
Flanges (6B and 6BX types)
Seals and gaskets
Unitised well head
The BOP

Day 2: Xmas Tree Installation
Well head repairs
Hydraulic and pneumatic actuators
Casing hangers and well pressure control
Common pack offs and secondary seals
Tubing hangers (cross sections)
Tests and leak path determination
Unitised well heads
Basic rules for pressure testing well heads
Test schematics of well heads
Movie: Testing Well Head
Example of sealing cavity with sealant
Basic requirements of a well completion
Casing string types
Liners, liner hangers and tie back liners
Effects of pressure in "b" and "c" annulus

Day 3: Well Head Repairs and Casing Repairs
Surface casing corrosion
Burst and collapse pressure decline with time
MAASP calculations for annulus A
Short introduction to material selection
Corrosion monitoring tools
Cathodic protection
Well Integrity: safety and operational aspects
Constructing a well with integrity
Well Integrity issues
The important of SC-SSSV
Well head components and well integrity assurance guidelines
Risk management
WIMS: Well Integrity Management System
Industry standards and guidelines
Well integrity drivers and implementation
Well integrity envelope
Well integrity, annular pressures and well head monitoring
SAP wells

Day 4: Corrosion Monitoring Tools
Corrosion logs
Corrosion-tubing leaks
Consequences of well integrity degradation
Corrosion mitigation and prevention
Surface casing repairs
Temporary well abandonment
Casing perforation best practices
Risk assessment
Downtime and maintenance costs
Testing seals on wellheads
Well maintenance and managing risk
Well integrity in a nutshell
Hazop & risk assessment

Day 5: One Stage Cement Jobs
Two stage jobs
Liner cementing
Squeeze cementing
Cement head and wiper plugs
Pressures during and at end of displacement
Stab-in shoes and float collars
Centralisers
Additives for lost circulation
Loosing circulation during a cement job
How a gas kick during cementing can create a critical situation
LCM Bridging agents
COURSE FEE:
Please note that participants from Austria incur 20% VAT in addition to the disclosed net course fee.
HOT is an award-winning provider of training solutions for the energy industry. We pride ourselves in delivering excellence with each and every course session: Quality is always at the core of what we do.
Our top-notch courses, developed and taught exclusively by true experts, have been valued by the industry for over 30 years. Our training sessions equip our clients with powerful skills to remain competitive in an increasingly complex petroleum industry. We accelerate careers and empower people, striving to achieve the best possible results.
Our training portfolio covers all stages of the E&P value chain, as well as renewable energy, soft skills, and finance courses.
Share your review
Do you have experience with this course?
Submit your review
and help other people make the right choice. As a thank you for your effort we will donate £1.- to Stichting Edukans.
There are no frequently asked questions yet. If you have any more questions or need help, contact our customer service.