Well Integrity Management for the Well Life Cycle
Total time

5 days

Location

Online

Starting date and place
Well Integrity Management for the Well Life Cycle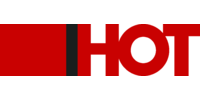 Starting dates and places
20 Jun 2022 until

24 Jun 2022
Description
DESCRIPTION
This course builds a firm foundation of the principles and practices of well completion under the aspect of well integrity.
A comprehensive overview of past and actual well integrity strategies will be shown and supported through schematics and animations. Calculations will be used to help you understand the relationship between well integrity and good engineering practice.
The course will start with a review of well construction and well completion being followed by a thorough immersion in well integrity causes and ways to remedy them.

Course Structure: 10 modules of 2 hours each, delivered over 5 days
Each day will consist of 2 modules which will be no more than 2 hours in length…
Frequently asked questions
There are no frequently asked questions yet. If you have any more questions or need help, contact our customer service.
DESCRIPTION
This course builds a firm foundation of the principles and practices of well completion under the aspect of well integrity.
A comprehensive overview of past and actual well integrity strategies will be shown and supported through schematics and animations. Calculations will be used to help you understand the relationship between well integrity and good engineering practice.
The course will start with a review of well construction and well completion being followed by a thorough immersion in well integrity causes and ways to remedy them.

Course Structure: 10 modules of 2 hours each, delivered over 5 days
Each day will consist of 2 modules which will be no more than 2 hours in length with multiple breaks.

Course Level: Skill / Advanced
Instructor: Catalin Teodoriu
DESIGNED FOR YOU, IF YOU ARE...
A drilling, production or operations engineer, field supervisor or manager.
HOW WE BUILD YOUR CONFIDENCE
The course is constructed as a live instructor-led training with case studies, videos, and exercises presented during class.
You will receive instructions how well construction and completion will contribute to achieve maximum well integrity based on existing case studies. Looking at the well design as a whole, basic applications and calculation for cement hardware selection as well as casing design and connection forces are covered in the course.
A strong focus will be on how to achieve well integrity and how the best practice can contribute to select the best components such as packers, nipples, tubing and their connections, gravel pack, etc.
As an independent course, it offers the most complete overview of connection make-up tools selection.
THE BENEFITS FROM ATTENDING
By the end of the course you will feel confident in your understanding of:
Well integrity concepts
The determination of the minimum number of downhole tools for best well integrity
Well integrity definitions and complexity
Critical well integrity issues
Interpretation of well barriers
Designing your string for improved well integrity
Tubing loads and their constraints
Well completion components and their failures
Intelligent well completions and their applications
Cementing equipment and its impact on well integrity
Long term well integrity
TOPICS
Day 1
Well construction and completion
Definition of well integrity
Wellbore barriers and their role
Well integrity concepts
Defining risk associated with well integrity

Day 2
Casing and tubing
Threaded connections and their well integrity role
Sealing tubular connection
Make-up of tubular goods
Selected hardware for make-up of tubular goods

Day 3
Proper running procedure for casing and tubing
Tubing design and selection
Proper selection of casing and tubing and the associated connections

Day 4
Casing hardware for cementing application
Impact of pipe centralisation on well integrity (mud removal by cement slurry, stand-off calculation, torque and drag considerations)
Pipe movement to improve cementation (reciprocation, rotation)
Proper centraliser selection and placement for individual applications

Day 5
Special application of well integrity (underreamed sections, monobore)
Design wells for maximum well integrity (case studies)
Well integrity management
COURSE FEE:
Please note that participants from Austria incur 20% VAT in addition to the disclosed net course fee.
HOT is an award-winning provider of training solutions for the energy industry. We pride ourselves in delivering excellence with each and every course session: Quality is always at the core of what we do.
Our top-notch courses, developed and taught exclusively by true experts, have been valued by the industry for over 30 years. Our training sessions equip our clients with powerful skills to remain competitive in an increasingly complex petroleum industry. We accelerate careers and empower people, striving to achieve the best possible results.
Our training portfolio covers all stages of the E&P value chain, as well as renewable energy, soft skills, and finance courses.
Share your review
Do you have experience with this course?
Submit your review
and help other people make the right choice. As a thank you for your effort we will donate £1.- to Stichting Edukans.
There are no frequently asked questions yet. If you have any more questions or need help, contact our customer service.