Talent Management: Selection and Development of a Performing Team
Total time

4 days

Location

Online

Starting date and place
Talent Management: Selection and Development of a Performing Team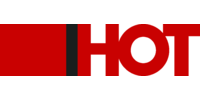 Starting dates and places
27 Jun 2022 until

30 Jun 2022
Description
DESCRIPTION
Selecting, recruiting and developing team members is a critical enabler to not only your success, but ultimately to the organisation as a whole. Attracting and retaining talented people is a complicated and high risk part of management and unfortunately the truth of the matter is, that in many cases the process of attracting, selecting, on-boarding and developing people is carried out in a way that failure at some point seems to be inevitable.
This course takes delegates through a process of building optimised role profiles upon which to base pivotal selection decisions. You will be shown interviewing processes and techniques that enable the `real` candidate to be seen. Keys to …
Frequently asked questions
There are no frequently asked questions yet. If you have any more questions or need help, contact our customer service.
DESCRIPTION
Selecting, recruiting and developing team members is a critical enabler to not only your success, but ultimately to the organisation as a whole. Attracting and retaining talented people is a complicated and high risk part of management and unfortunately the truth of the matter is, that in many cases the process of attracting, selecting, on-boarding and developing people is carried out in a way that failure at some point seems to be inevitable.
This course takes delegates through a process of building optimised role profiles upon which to base pivotal selection decisions. You will be shown interviewing processes and techniques that enable the `real` candidate to be seen. Keys to essential on-boarding will be discussed and developed to support positive employee engagement, Building growth and development plans as well as managing performance and underperformance are then explored to ensure that the journey of building success within a team is maximised. In essence, this course will give you the complete skill set for selecting and developing a performing team that meets the need of both the individual and the organisation.

Course Structure: 4 modules of 4 hours each, delivered over 4 days

Course Level: Skill
Instructor: Tony Copeman
DESIGNED FOR YOU, IF YOU ARE...
Responsible for the selection and development of people into your team, department or business
A role within HR, management, team leadership
HOW WE BUILD YOUR CONFIDENCE
Working through all of the key points of successful team selection and development in an open environment
A setting where practical use of the tools is key and supported by demonstration, simulation and observation
THE BENEFITS FROM ATTENDING
By the end of the course you will feel confident in your understanding of:
Essential aspects of role profiling and how this assists effective selection
A range of tools that you can adapt to suit your own circumstances and organisational need
A variety of skills to enhance your performance and of those around you
Effective selection and implementation of appropriate management tools that makes sure we get the best from members of our teams and align organisational to personal development
Building a personal development plan
Building a succession plan
Managing performance and underperformance
TOPICS
Understanding employee engagement and what it means in day to day terms
The differences between role profiles and job descriptions
Building the template
Effective recruitment strategies: how to attract and employ the `right` people
Competency based interviews
The use and application of psychometric profiling tools to help understand who people really are and how to use these in an interview process
On-boarding to ensure maximum impact and success
Ongoing people development
Performance and under performance management
Succession planning tools, techniques and implementation to `build your own`
The 10 team roles
The team development journey (Tuckman) - what is going on, how to manage it, how to develop it
The 5 things that will stop teams from working together and reaching their success (Lecioni)
Building your team development plan
Goal setting
Personal commitment
COURSE FEE:
Please note that participants from Austria incur 20% VAT in addition to the disclosed net course fee.
HOT is an award-winning provider of training solutions for the energy industry. We pride ourselves in delivering excellence with each and every course session: Quality is always at the core of what we do.
Our top-notch courses, developed and taught exclusively by true experts, have been valued by the industry for over 30 years. Our training sessions equip our clients with powerful skills to remain competitive in an increasingly complex petroleum industry. We accelerate careers and empower people, striving to achieve the best possible results.
Our training portfolio covers all stages of the E&P value chain, as well as renewable energy, soft skills, and finance courses.
Share your review
Do you have experience with this course?
Submit your review
and help other people make the right choice. As a thank you for your effort we will donate £1.- to Stichting Edukans.
There are no frequently asked questions yet. If you have any more questions or need help, contact our customer service.