Shale Reservoir Workshop: Analysing Organic-Rich Tight Shales from Basin- to Nano-Scale (UCR904)
Total time

4 days
Shale Reservoir Workshop: Analysing Organic-Rich Tight Shales from Basin- to Nano-Scale (UCR904)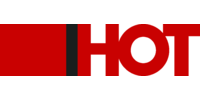 Starting dates and places
Description
DESCRIPTION
Even in mature shale basins questions arise about the origin and location of the most mature and organic-rich location, and distribution of porosity and permeability that determine the best producing intervals
During this workshop the participants will learn techniques to interpret organic-rich mudrocks (shales and mudstones) from basin to nano-scale. The techniques taught will contribute to understand the characteristics and distribution of sweet spots within a shale basin. Differences of shale basins will be addressed, and the participants will be able to apply mudrock depositional, sedimentological, sequence stratigraphic, geochemical and petrophysical principles to exploratio…
Frequently asked questions
There are no frequently asked questions yet. If you have any more questions or need help, contact our customer service.
DESCRIPTION
Even in mature shale basins questions arise about the origin and location of the most mature and organic-rich location, and distribution of porosity and permeability that determine the best producing intervals
During this workshop the participants will learn techniques to interpret organic-rich mudrocks (shales and mudstones) from basin to nano-scale. The techniques taught will contribute to understand the characteristics and distribution of sweet spots within a shale basin. Differences of shale basins will be addressed, and the participants will be able to apply mudrock depositional, sedimentological, sequence stratigraphic, geochemical and petrophysical principles to exploration areas and production assets of shale basin.

Course Structure: 16 modules delivered over 4 days with max. 6 hours per day and multiple breaks

Course Level: Skill / Advanced
Instructor: Ursula Hammes
DESIGNED FOR YOU, IF YOU ARE...
A geoscientist, reservoir engineer, or manager who desires to develop a better understanding of the geological, mechanical and chemical character of mudrock systems and how mudrock attributes vary in the context of shale gas/oil reservoir exploitation.
HOW WE BUILD YOUR CONFIDENCE
The lectures will be live and keyed to your course manual
Instructor will be answering any questions, and discussions are encouraged
Extensive bibliographies will support lectures
Each subject will have exercises to solidify learning outcomes
THE BENEFITS FROM ATTENDING
By the end of the course you will feel confident in your understanding of:
A variety of shale systems from basin to nano scale
How to classify mudrock facies, identify sequences and tie those to well-log character
Assessment and interpretation of geochemical data critical to understanding mudrock systems
Ascertain controls on source rock deposition, reservoir heterogeneities, and discern frackable intervals
Recognition and quantification of the rock properties that will have an impact on completion success
How to characterise and determine sweet spots in shale reservoirs
TOPICS
Introduction to approaches of analyzing shale oil/gas plays
Stratigraphic and depositional processes in shale basins
Mudrock sedimentology and factors resulting in organic-rich deposits
Geochemical and petrophysical techniques for identifying sweet spots in organic-rich deposits
Role of fractures in shale reservoirs
Examples of different North American and European resource plays
Explore differences between calcareous, siliceous and clay-rich mudrock systems
HOT is an award-winning provider of training solutions for the energy industry. We pride ourselves in delivering excellence with each and every course session: Quality is always at the core of what we do.
Our top-notch courses, developed and taught exclusively by true experts, have been valued by the industry for over 30 years. Our training sessions equip our clients with powerful skills to remain competitive in an increasingly complex petroleum industry. We accelerate careers and empower people, striving to achieve the best possible results.
Our training portfolio covers all stages of the E&P value chain, as well as renewable energy, soft skills, and finance courses.
Share your review
Do you have experience with this course?
Submit your review
and help other people make the right choice. As a thank you for your effort we will donate £1.- to Stichting Edukans.
There are no frequently asked questions yet. If you have any more questions or need help, contact our customer service.