Renewable Energy Primer
Total time

2 days

Location

Online

Starting date and place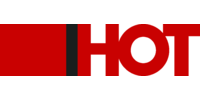 Starting dates and places
27 Jun 2022 until

28 Jun 2022
28 Nov 2022 until

29 Nov 2022
Description
DESCRIPTION
Renewable Energy is abundant and all around us. It is energy storage and distribution which limit its use. This forward looking and continually updated review of the Renewable Energy landscape, distills, compares and contrasts all major renewable energy types using standardised metrics. For each type: Solar, Wind, Hydro, Biomass, Geothermal, Wave, Tidal and Nuclear the total contribution, reliability, technology, engineering & geographical setup, engineering equations, emerging technologies, environmental impact and economics are compared. These are then juxtaposed against the energy density, cost, transportation, safety and environmental impact of one liter of diesel and one li…
Frequently asked questions
There are no frequently asked questions yet. If you have any more questions or need help, contact our customer service.
DESCRIPTION
Renewable Energy is abundant and all around us. It is energy storage and distribution which limit its use. This forward looking and continually updated review of the Renewable Energy landscape, distills, compares and contrasts all major renewable energy types using standardised metrics. For each type: Solar, Wind, Hydro, Biomass, Geothermal, Wave, Tidal and Nuclear the total contribution, reliability, technology, engineering & geographical setup, engineering equations, emerging technologies, environmental impact and economics are compared. These are then juxtaposed against the energy density, cost, transportation, safety and environmental impact of one liter of diesel and one liter of LNG. The course investigates current and emerging technologies in the critical area of Energy Storage, covering energy density, green hydrogen, pumped hydro, gravity, liquid & solid battery technologies, air, thermal, flywheels, etc and the problems of linking Renewable Energy sources to grids. Grid stability issues are summarized, including integration with EV's. Climate change, global imperatives and conservative future scenarios are presented.

The course presents an exciting, forward looking, fact-packed review of the rapidly evolving and increasingly diverse energy landscape on our planet today, from an experienced energy consultant and highly regarded Course Instructor. Key facts are presented in the context of what they mean for the future, highlighting the technological, financial and social choke points that stymie renewable energy projects. The course reviews renewable energy projects in conventional financial terms, showing ways to pre-empt or circumvent failure as well as highlighting the crucial technologies which are set to break through current choke points.

Course Structure: 2 modules of 4 hours each, delivered over 2 days
Each day will consist of 1 module which will be no more than 4 hours with multiple breaks.

Course Level: Foundation
Instructor: Mark Deakin
DESIGNED FOR YOU, IF YOU ARE...
An oil & gas energy manager tasked with moving your company towards sustainable energy operations
In need of keeping abreast of the changing energy landscape and wanting to diversify, expand and evolve your business
An energy investor, banker or working in a private equity or finance company, who needs key facts, major trends and a fuller understanding of the developing energy landscape
A scientist or technical staff member in the renewable/alternative energy industry
A professional in a forward looking energy company (primary producer, distributor or retailer)
Interested in renewable energy (architect, local and federal government staff, university staff)
HOW WE BUILD YOUR CONFIDENCE
Renewable energy project brainstorm
The objective of the course is to equip attendees with the knowledge to critique renewable energy projects, identify flaws, propose solutions and rate a projects success in conventional ROI (return on investment) terms. The course involves an engaging ongoing daily debate in which the class is divided in two to propose and develop their own RE project. This influx of fresh knowledge keeps the course at the leading edge, but practical and critiqued!
Brainstorming merges the keenness and expertise of attendees with the diverse factual database of the course and subjects the resulting proposals to competitive critical debate.
Finally, each participant is asked to share just one sentence which they feel is important for us all to know about Renewable Energy - their personal inspiration.
THE BENEFITS FROM ATTENDING
By the end of the course you will feel confident in your understanding of:
That Renewable Energy is abundant. Energy density, storage and distribution are limiting
The basic technology behind each major Renewable Energy type
The natural setting to which each major Renewable Energy type is suited
Does this emerging technology address a choke point or is it just interesting science?
The emerging technologies that will propel Renewable Energy over the next five to ten years
Energy storage: pumped hydro, gravity, air, batteries, capacitors, hydrogen fuel cells, chemical, isomers, isotopes, mechanical and numerous other emerging storage types
The best and worst Renewable Energy projects - what made them good, what made them bad
The role of government and private investment in Renewable Energy
Why Renewable Energy will replace fossil fuels
The global imperatives that drive Renewable Energy
Your key points listed, discussed and rated
The influence of science, media and celebrities on Renewable Energy investment
TOPICS
The technology, emerging technology, problems and economics vs. fossil fuels for:
- Hydro
- Solar
- Wind
- Wave
- Tide
- Geothermal
- Biomass
Renewable vs. alternative energy
Electrical energy storage media vs. 1 litre of diesel - Is it energy dense, mobile and safe?
Electrical energy distribution trends and choke points
Renewable energy two day brainstorming class project
Your favourite renewable energy project - Does it stand up?
COURSE FEE:
Please note that participants from Austria incur 20% VAT in addition to the disclosed net course fee.
HOT is an award-winning provider of training solutions for the energy industry. We pride ourselves in delivering excellence with each and every course session: Quality is always at the core of what we do.
Our top-notch courses, developed and taught exclusively by true experts, have been valued by the industry for over 30 years. Our training sessions equip our clients with powerful skills to remain competitive in an increasingly complex petroleum industry. We accelerate careers and empower people, striving to achieve the best possible results.
Our training portfolio covers all stages of the E&P value chain, as well as renewable energy, soft skills, and finance courses.
Share your review
Do you have experience with this course?
Submit your review
and help other people make the right choice. As a thank you for your effort we will donate £1.- to Stichting Edukans.
There are no frequently asked questions yet. If you have any more questions or need help, contact our customer service.