Negotiation Skills for the Oil & Gas Industry
Total time

5 days

Location

Online

Starting date and place
Negotiation Skills for the Oil & Gas Industry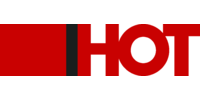 Starting dates and places
29 Aug 2022 until

2 Sep 2022
Description
DESCRIPTION
During this live and highly-interactive online course participants will learn to apply a structured approach to effective negotiating. Combined with the break-out sessions incorporated into this programme this is designed to improve your confidence in negotiating and to improve the outcome of your negotiations.
The bulk of this interactive course comprises realistic, oil industry-based negotiating scenarios based on a variety of commercial and non-commercial situations, which will be carried out in break-out groups and trainer-led discussion. This is underpinned with instruction in negotiating principles and methodology, as well as essential checklists for planning and reviewing.

…
Frequently asked questions
There are no frequently asked questions yet. If you have any more questions or need help, contact our customer service.
DESCRIPTION
During this live and highly-interactive online course participants will learn to apply a structured approach to effective negotiating. Combined with the break-out sessions incorporated into this programme this is designed to improve your confidence in negotiating and to improve the outcome of your negotiations.
The bulk of this interactive course comprises realistic, oil industry-based negotiating scenarios based on a variety of commercial and non-commercial situations, which will be carried out in break-out groups and trainer-led discussion. This is underpinned with instruction in negotiating principles and methodology, as well as essential checklists for planning and reviewing.

Course Structure: 10 modules of max. 2 hours each, delivered over 5 days
The first session will run for 2½ hours to allow for introductions, subsequent sessions will be 2 hours long. Each day will consist of 2 sessions (1 morning/1 afternoon) with a break of 10 minutes during each of the sessions, time will be allowed for questions and discussions.

Course Level: Foundation / Skill
DESIGNED FOR YOU, IF YOU ARE...
A professional working in the oil & gas industry, with little or no previous negotiating experience wanting to improve your abilities and confidence in this core business activity
A petroleum professional involved in commercial as well as inter-personal negotiations
HOW WE BUILD YOUR CONFIDENCE
This course content has been designed to be delivered via a live Remote Instructor-Led platform and consists of 10 modules delivered over 5 days.
THE BENEFITS FROM ATTENDING
You will be exposed to the Breakthrough Negotiation Strategy to help you achieve results in difficult and complex negotiations.
You will learn how to:
Plan and prepare for negotiations
Recognise the vital steps in a negotiated settlement and to exhaust one step before proceeding to the next
Improve your communication skills to achieve better results
Resolve impasse and handle difficult negotiations
Negotiate in teams
Negotiate in an international petroleum environment taking into account cultural differences
TOPICS
Understanding the Negotiation Process & Negotiating Outcomes
Negotiation as a process
Preparing for your negotiation
Initiating and Presentation
Discussion of negotiation scenarios

Communication and human behavior in negotiations
Effective verbal and non-verbal communication
Handling international negotiations
Recognising cultural differences
Overview of Bargaining & Presentation Stages
Virtual International Negotiations
Discussion of negotiation scenarios

Bringing the deal to a successful conclusion
Bargaining
Resolving impasse/concessions
Closing the deal
Team negotiations
Discussion of team-based negotiation scenarios

Breakthrough Strategies
To the balcony - keeping your eye on the prize
Disarm - stepping to the side
Change the game - reframing
Building the Golden Bridge
Bringing them to their senses, not their knees
Discussion of team-based negotiation scenarios

Conflict Management Styles and Disputes
Communication styles
Managing Conflict
Contract Disputes
Habits of successful negotiators
Wrap up session
COURSE FEE:
Please note that participants from Austria incur 20% VAT in addition to the disclosed net course fee.
HOT is an award-winning provider of training solutions for the energy industry. We pride ourselves in delivering excellence with each and every course session: Quality is always at the core of what we do.
Our top-notch courses, developed and taught exclusively by true experts, have been valued by the industry for over 30 years. Our training sessions equip our clients with powerful skills to remain competitive in an increasingly complex petroleum industry. We accelerate careers and empower people, striving to achieve the best possible results.
Our training portfolio covers all stages of the E&P value chain, as well as renewable energy, soft skills, and finance courses.
Share your review
Do you have experience with this course?
Submit your review
and help other people make the right choice. As a thank you for your effort we will donate £1.- to Stichting Edukans.
There are no frequently asked questions yet. If you have any more questions or need help, contact our customer service.