Introduction to Geomechanics
Total time

3 days

Location

Online

Starting date and place
Introduction to Geomechanics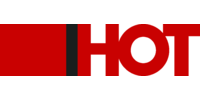 Starting dates and places
26 Sep 2022 until

28 Sep 2022
Description
DESCRIPTION
This course introduces basic reservoir geomechanics concepts and methods to enable cross-disciplinary exchange of ideas and experience. It provides the required input to help you understand questions crucial to the reservoir Geomechanics: How human activities of drilling, production and injection can affect the stress equilibrium in the reservoir at depth? How these changes in the stresses can create different problems? How can we drill without surprises? Where to place horizontal wells for better production? How and what completion methods can be used to optimise the production? What reservoir/field development plan is optimum for better production over reservoir lifecycle?

Cour…
Frequently asked questions
There are no frequently asked questions yet. If you have any more questions or need help, contact our customer service.
DESCRIPTION
This course introduces basic reservoir geomechanics concepts and methods to enable cross-disciplinary exchange of ideas and experience. It provides the required input to help you understand questions crucial to the reservoir Geomechanics: How human activities of drilling, production and injection can affect the stress equilibrium in the reservoir at depth? How these changes in the stresses can create different problems? How can we drill without surprises? Where to place horizontal wells for better production? How and what completion methods can be used to optimise the production? What reservoir/field development plan is optimum for better production over reservoir lifecycle?

Course Structure: 3 modules of 4 hours each, delivered over 3 days
Each day will consist of 1 module which will be no more than 4 hours in length with multiple breaks.

Course Level: Foundation
Instructor: Manhal Sirat
DESIGNED FOR YOU, IF YOU ARE...
A geoscientist or engineer with little or no reservoir Geomechanics experience.
HOW WE BUILD YOUR CONFIDENCE
Theoretical concepts illustrated during individual sessions to ensure a thorough understanding of the principles and procedures
Hands-on experience transfer
THE BENEFITS FROM ATTENDING
By the end of the course you will feel confident in your understanding of:
Reservoir Geomechanics concepts and terminology
The 3D stress state in the subsurface
Principles of rock mechanics
Summary of the interrelations among 3D stress state, the natural and induced fractures and fluid flow
What factors control fracture/fault reactivation with possible predictions
Typical assumptions and simplifications required to predict reservoir behavior under different states of stress
TOPICS
Overview of petroleum reservoirs
Fractures and the 3D state of stress
Andersonian classification of faults and stress regimes
Fundamental rock mechanics - Uniaxial and Triaxial tests, mechanical and elastic properties and other concepts
Hoop stresses and wellbore deformation
Pore pressure and stress changes and their effects on reservoirs and petroleum E&P
Building 1D MEM and 3D MEM (Mechanical Earth Model)
Implications and case study
COURSE FEE:
Please note that participants from Austria incur 20% VAT in addition to the disclosed net course fee.
HOT is an award-winning provider of training solutions for the energy industry. We pride ourselves in delivering excellence with each and every course session: Quality is always at the core of what we do.
Our top-notch courses, developed and taught exclusively by true experts, have been valued by the industry for over 30 years. Our training sessions equip our clients with powerful skills to remain competitive in an increasingly complex petroleum industry. We accelerate careers and empower people, striving to achieve the best possible results.
Our training portfolio covers all stages of the E&P value chain, as well as renewable energy, soft skills, and finance courses.
Share your review
Do you have experience with this course?
Submit your review
and help other people make the right choice. As a thank you for your effort we will donate £1.- to Stichting Edukans.
There are no frequently asked questions yet. If you have any more questions or need help, contact our customer service.