Geological Storage of CO2: Pick the Right Reservoir
Total time

5 days

Location

Online

Starting date and place
Geological Storage of CO2: Pick the Right Reservoir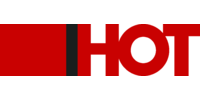 Starting dates and places
21 Nov 2022 until

25 Nov 2022
Description
DESCRIPTION
CCUS / Geological Sequestration of CO2 is emerging as an important tool to get to net-zero greenhouse gas emissions by 2050 for combating global warming, and over the last few years, has developed rapidly. Much of the technology is similar to oil and gas fields operations. However, there are important differences which require adaptation of the industry's subsurface knowledge to this new application. The essential questions for any CO2 storage project are: (a) where can we store the CO2? (b) how much CO2 can we inject? (c) can we store it safely? and (d) can we store it cost-effectively?
This course will address these questions by using historical practices developed in the oil …
Frequently asked questions
There are no frequently asked questions yet. If you have any more questions or need help, contact our customer service.
DESCRIPTION
CCUS / Geological Sequestration of CO2 is emerging as an important tool to get to net-zero greenhouse gas emissions by 2050 for combating global warming, and over the last few years, has developed rapidly. Much of the technology is similar to oil and gas fields operations. However, there are important differences which require adaptation of the industry's subsurface knowledge to this new application. The essential questions for any CO2 storage project are: (a) where can we store the CO2? (b) how much CO2 can we inject? (c) can we store it safely? and (d) can we store it cost-effectively?
This course will address these questions by using historical practices developed in the oil and gas industry and adapting engineering design concepts to the CO2 storage task.

Course Structure: 5 sessions of 6 hours each, delivered over 5 days
Each session includes several breaks and will allow time for questions and discussions.

Course Level: Skill
Instructor: Emina Buket Ulker
DESIGNED FOR YOU, IF YOU ARE...
A geologist, reservoir engineer, petroleum engineer, production or completion engineer, business development manager, asset manager, project manager, government official or any other professional involved or interested in CCS
HOW WE BUILD YOUR CONFIDENCE
Power point presentations
Exercises
Q&A
THE BENEFITS FROM ATTENDING
By the end of the course you will feel confident in your understanding of:
Current state-of the-art of research in the field of CCS; screening of CCS projects worldwide
Fundamentals of CCS, its interdisciplinary connections and the ability to appraise the role of CCS more widely within the energy transition
Assessing the storage volume capacity by investigating the combined effects of capillary pressure, salinity, and in-situ thermodynamic conditions on CO2-brine/reservoir fluid-rock interactions in a saline aquifer or depleted reservoir
Addressing the potential CO2 leakage paths; mitigating the risk by optimising the injection strategy and well completion
Quantifying the uncertainty with different realisations to scale geological properties, major faults, and their sealing capacity as well as rock compressibility
Monitoring the geological storage of CO2, types of monitoring technologies and techniques, monitoring strategies, results, and modelling temporal responses accordingly
Identifying the uncertainties affecting the future field behaviour and reduce their impact by optimising the field performance through a systematic application of integrated reservoir management and multidisciplinary technologies
The impact of CCS on the energy landscape, society, and climate as these topics govern the success of the research that is being carried out to solve one of greatest challenges of our generation
TOPICS
CCS projects screening
Outline climate change evidence and rationale for storing CO2 and how much volume can be stored: Real field and engineered CO2 storage examples
CO2 Storage in Saline Aquifers and Depleted Reservoirs:
- Storage mechanisms
- Phase behaviour
- Physical and geochemical parameters, and constraints
CO2 injection as EGR/EOR
Injection strategies
Monitoring plan and verification
Potential leak paths and leakage mitigation; risk assessment and management
Flow assurance
COURSE FEE:
Please note that participants from Austria incur 20% VAT in addition to the disclosed net course fee.
HOT is an award-winning provider of training solutions for the energy industry. We pride ourselves in delivering excellence with each and every course session: Quality is always at the core of what we do.
Our top-notch courses, developed and taught exclusively by true experts, have been valued by the industry for over 30 years. Our training sessions equip our clients with powerful skills to remain competitive in an increasingly complex petroleum industry. We accelerate careers and empower people, striving to achieve the best possible results.
Our training portfolio covers all stages of the E&P value chain, as well as renewable energy, soft skills, and finance courses.
Share your review
Do you have experience with this course?
Submit your review
and help other people make the right choice. As a thank you for your effort we will donate £1.- to Stichting Edukans.
There are no frequently asked questions yet. If you have any more questions or need help, contact our customer service.