E&P Technical Service Contract
Total time

4 days

Location

Online

Starting date and place
E&P Technical Service Contract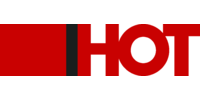 Starting dates and places
27 Jun 2022 until

30 Jun 2022
Description
DESCRIPTION
Operators and main contractors are contracting/sub-contracting a wide range of their activities. The Service Contract is the tool for controlling the efficiency of the Contractor.

This course allows all stakeholders involved (company, contractors, sub-contractors) to better understand the contractual relationship, their rights and obligations, and gives a detailed review of the contract and its main features.
The course focuses on the service contracts put in place for supporting a drilling campaign: rig contract, drilling services contract, logistic support contracts, and covers all specificities of the various contracts.

Course Structure: 4 modules of 4 hours each, delivered ove…
Frequently asked questions
There are no frequently asked questions yet. If you have any more questions or need help, contact our customer service.
DESCRIPTION
Operators and main contractors are contracting/sub-contracting a wide range of their activities. The Service Contract is the tool for controlling the efficiency of the Contractor.

This course allows all stakeholders involved (company, contractors, sub-contractors) to better understand the contractual relationship, their rights and obligations, and gives a detailed review of the contract and its main features.
The course focuses on the service contracts put in place for supporting a drilling campaign: rig contract, drilling services contract, logistic support contracts, and covers all specificities of the various contracts.

Course Structure: 4 modules of 4 hours each, delivered over 4 days
Each day will consist of 2 x 2-hour modules including a 30 min. break in between.

Course Level: Skill
Instructor: Paul Adrian
DESIGNED FOR YOU, IF YOU ARE...
Contract engineer, contract administrator or any other actor involved in the relationship between the company and the contractors of a service contract
Driller or logistician interested in the contractual aspects of your operational activity (the "owner" of these service contracts)
HOW WE BUILD YOUR CONFIDENCE
Live instructor-led training
This course will give you a strong theoretical background through a solid and meticulous documentation, which you will be able to use in your working position as a reference
The course will also make extensive use of case studies and exercises
THE BENEFITS FROM ATTENDING
By the end of the course you will feel confident in your understanding of:
A drilling campaign Contractual Strategy
The full 'Call For Tender' process and its various forms
The Technical Service Contract itself and its main clauses in terms of performance of the contract, financial conditions, liabilities, insurances and legal clauses
TOPICS
The Contractual Strategy
Compliance - Ethics: Definition - Compliance Process - Individual Ethics
Legal Framework: The PSA / JOA / OPCO - Influence of the Patrimonial Agreement on the definition of a Contractual Strategy
Local Content: How the local content requirements are integrated and managed in the Contracts
Definition of the Contractual Strategy: Contract & Procurement scheme for a Drilling Campaign - Contract types - Management of Interfaces

Call for Tender
Prequalification: Prequalification detailed process - Example
Competitive CFT: Rules & Framework - Preparation & Guidelines - CFT document preparation
Other types of CFT: Design competition - Single Source - Open Book Tender
Bid Analysis and Contractor Selection

Bids Analysis and Contractor Selection
Technical Evaluation and Clarifications: Bids opening philosophies - Technical evaluation description - Example of technical evaluation matrix
Commercial Evaluation and Clarifications: Commercial evaluation description - Commercial clarifications, evaluation and report
Bid Comparison and Final Recommendation: Final Bid comparison - RTA - Approval Process
Typical Contract Conditions

Typical Contract Conditions
General: Status of the Parties - Assignment - Sub-Contractor
Performance of the Contract: Work Time Schedule and Progress Control - The Certificates - Guarantees & Warranties - Change Orders & Claims
Financial Conditions: Price structure - Price revision - Price perimeter - Invoicing conditions - Payment terms - Liquidated Damages
Liabilities and Insurances: Various Liability principles - Insurances - Limitation of Liability
Legal Clauses: Suspension - Termination - Force Majeure - Applicable Laws - Governing Law - Claims - Settlement of Disputes - Liens - Compliance with Laws
COURSE FEE:
Please note that participants from Austria incur 20% VAT in addition to the disclosed net course fee.
HOT is an award-winning provider of training solutions for the energy industry. We pride ourselves in delivering excellence with each and every course session: Quality is always at the core of what we do.
Our top-notch courses, developed and taught exclusively by true experts, have been valued by the industry for over 30 years. Our training sessions equip our clients with powerful skills to remain competitive in an increasingly complex petroleum industry. We accelerate careers and empower people, striving to achieve the best possible results.
Our training portfolio covers all stages of the E&P value chain, as well as renewable energy, soft skills, and finance courses.
Share your review
Do you have experience with this course?
Submit your review
and help other people make the right choice. As a thank you for your effort we will donate £1.- to Stichting Edukans.
There are no frequently asked questions yet. If you have any more questions or need help, contact our customer service.