Contracts Strategy & Management
Total time

5 days

Location

Online

Starting date and place
Contracts Strategy & Management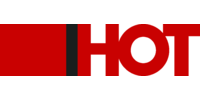 Starting dates and places
7 Nov 2022 until

11 Nov 2022
Description
DESCRIPTION
Developing your own effective procurement and Supply Chain Management (SCM) strategy can make valuable, quantifiable contributions to your company's performance. This practical 5-day virtual course shows you how to adopt a "best-practice" model and outlines the latest thinking in upstream petroleum industry procurement.

Course Structure: 10 modules of max. 2 hours each, delivered over 5 days
The first session will run for 2½ hours to allow for introductions, subsequent sessions will be 2 hours long. Each day will consist of 2 sessions (1 morning/1 afternoon) with a break of 10 minutes during each of the sessions, time will be allowed for questions and discussions.

Course Level: Ski…
Frequently asked questions
There are no frequently asked questions yet. If you have any more questions or need help, contact our customer service.
DESCRIPTION
Developing your own effective procurement and Supply Chain Management (SCM) strategy can make valuable, quantifiable contributions to your company's performance. This practical 5-day virtual course shows you how to adopt a "best-practice" model and outlines the latest thinking in upstream petroleum industry procurement.

Course Structure: 10 modules of max. 2 hours each, delivered over 5 days
The first session will run for 2½ hours to allow for introductions, subsequent sessions will be 2 hours long. Each day will consist of 2 sessions (1 morning/1 afternoon) with a break of 10 minutes during each of the sessions, time will be allowed for questions and discussions.

Course Level: Skill
Instructor: Paul Keighley or Matilde Giulianelli
DESIGNED FOR YOU, IF YOU ARE...
Involved in or have responsibility for the entire procurement process, i.e. a line operational manager, specialist (the 'end user'), contracts manager or contracts specialist.
HOW WE BUILD YOUR CONFIDENCE
This course makes extensive use of oil industry case studies, examples and exercises.
THE BENEFITS FROM ATTENDING
By the end of the course you will feel confident in your understanding of:

Developing and implementing a highly effective procurement strategy and plan for your organisation to reduce the overall cost of purchasing
Managing your supply chain in order to deliver maximum value at minimum cost
Developing and implementing a best-practice process for the management of contracts and the supply chain
Adopting innovative ways to select contractors and prepare tender documents
Selecting the type of contract and compensation terms that best achieves the contract's objectives
Preparing tender evaluation criteria and evaluate a tender submission
Managing contract risk
TOPICS
What is a contract?
- The contract as a legal instrument
- The contract as an investment tool
What is the supply chain and how do we manage it?
- Illustration of supply chain management (SCM)
- Benefits of defining SCM
- SCM analysis for opportunities to save money
Developing a best-practice procurement process
- A suggested process for managing contracts from beginning to end
- The role of end-users and the contracts specialist
What makes the petroleum industry different?
- The role of government, national oil companies (NOCs) and co-venturers
What is a contracts strategy and how to develop one
- Oil industry case studies and examples
- The essential ingredients of a contracts strategy
- The process of developing a contracts strategy
The role of contracts policy and procedures
- The vital relationship between contracts strategy, policy and procedure
- Oil industry examples of contracts policy and procedure
The role of contract risk assessment
- The importance of contract risk assessment in strategy and contractor selection
- How to carry out a contract risk assessment
Alternative tendering strategies
- Functional versus technical specifications
- Oil industry examples
Different types of contracts
- Strengths and weaknesses of alternative contract types
- How to choose an appropriate contract compensation method
How to prepare contractor selection criteria
- Oil industry examples
- Traditional versus non-traditional selection criteria
How to evaluate tender submissions
- How to ensure best-value selection
- How to avoid common mistakes
Understanding the "small print"
Getting to grips with contractual language and terms and conditions
How to manage the contract after it has been awarded
- The role of the "kick-off" meeting
- Preventing and resolving disputes
- Managing cost and performance
- How to give contractor feedback
COURSE FEE:
Please note that participants from Austria incur 20% VAT in addition to the disclosed net course fee.
HOT is an award-winning provider of training solutions for the energy industry. We pride ourselves in delivering excellence with each and every course session: Quality is always at the core of what we do.
Our top-notch courses, developed and taught exclusively by true experts, have been valued by the industry for over 30 years. Our training sessions equip our clients with powerful skills to remain competitive in an increasingly complex petroleum industry. We accelerate careers and empower people, striving to achieve the best possible results.
Our training portfolio covers all stages of the E&P value chain, as well as renewable energy, soft skills, and finance courses.
Share your review
Do you have experience with this course?
Submit your review
and help other people make the right choice. As a thank you for your effort we will donate £1.- to Stichting Edukans.
There are no frequently asked questions yet. If you have any more questions or need help, contact our customer service.