Advanced Well Testing and Interpretation
Total time

4 days

Location

Online

Starting date and place
Advanced Well Testing and Interpretation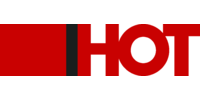 Starting dates and places
19 Sep 2022 until

22 Sep 2022
Description
DESCRIPTION
This course provides comprehensive information about testing technology, methodology, test design and interpretation on an advanced level. An overview of well test application is provided including a comprehensive overview of wireline formation testing. All aspects of test design are covered including downhole tools selection, surface facility considerations as well as dynamic modelling of the test sequence to ensure proper results for interpretation. The well test interpretation is performed by participants on numerous field examples using the two alternative commercial software packages.

Optional: Practical exercises on interpretation software (licence fees are not included in …
Frequently asked questions
There are no frequently asked questions yet. If you have any more questions or need help, contact our customer service.
DESCRIPTION
This course provides comprehensive information about testing technology, methodology, test design and interpretation on an advanced level. An overview of well test application is provided including a comprehensive overview of wireline formation testing. All aspects of test design are covered including downhole tools selection, surface facility considerations as well as dynamic modelling of the test sequence to ensure proper results for interpretation. The well test interpretation is performed by participants on numerous field examples using the two alternative commercial software packages.

Optional: Practical exercises on interpretation software (licence fees are not included in course fee)

Course Structure: 28 modules of 1 hour each, delivered over 4 days
Each day will consist of 7 modules of 1 hour length with multiple breaks and a 1 hour lunch break.

Course Level: Skill
Instructor: Lukasz Ostrowski
DESIGNED FOR YOU, IF YOU ARE...
A professional who is directly involved in pressure transient interpretation or dealing with service companies offering well testing
A geologist, reservoir engineer, supervisor or manager who is involved in formation evaluation, reserve estimation and general reservoir engineering
A professional with basic understanding of well testing and interpretation

Practical experience in well testing is beneficial but not mandatory.
HOW WE BUILD YOUR CONFIDENCE
Numerous examples and exercises to develop your interpretation skills
Exercises are based on both simulated and real field examples
Significant time is spent on test design and prediction runs
Before you use commercial interpretation programs, you will learn the foundation of analysis applying Excel
THE BENEFITS FROM ATTENDING
By the end of the course you will feel confident to:

Select the appropriate test methodology
Select the required downhole and surface equipment
Design the test sequence
Interpret the test data utilising the newest methodology including deconvolution
Predict the well production behaviour
TOPICS
Reasons for well testing
Methodology of well testing
- Initial perturbation
- Constant pressure vs. constant rate condition
- How to deal with wellbore storage
- Types of well test sequences
Hardware options - How the well test data is gathered
- Testing while drilling
- Testing after completion of drilling
- Traditional versus wireline formation testing
- Surface equipment and safety in well testing operations
Theory behind interpretation
- Historical overview from straight line to deconvolution
- Flow geometries and regimes
- Unified approach for well test interpretation
Test design
Interpretation approach
- Superposition concept
- Diagnosing near wellbore conditions, reservoir behaviour and boundaries
- Deconvolution
- Dealing with limited reservoirs
- Predicting the well behaviour
COURSE FEE:
Please note that participants from Austria incur 20% VAT in addition to the disclosed net course fee.
HOT is an award-winning provider of training solutions for the energy industry. We pride ourselves in delivering excellence with each and every course session: Quality is always at the core of what we do.
Our top-notch courses, developed and taught exclusively by true experts, have been valued by the industry for over 30 years. Our training sessions equip our clients with powerful skills to remain competitive in an increasingly complex petroleum industry. We accelerate careers and empower people, striving to achieve the best possible results.
Our training portfolio covers all stages of the E&P value chain, as well as renewable energy, soft skills, and finance courses.
Share your review
Do you have experience with this course?
Submit your review
and help other people make the right choice. As a thank you for your effort we will donate £1.- to Stichting Edukans.
There are no frequently asked questions yet. If you have any more questions or need help, contact our customer service.