Advanced Coil Tubing And Hydraulic Workover Operations
Total time

5 days

Location

Online

Starting date and place
Advanced Coil Tubing And Hydraulic Workover Operations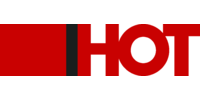 Starting dates and places
12 Sep 2022 until

16 Sep 2022
Description
DESCRIPTION
Well Intervention is a very important area of petroleum & production engineering that covers all the methods to repair a well in order to keep it under safe production and profitable status.
The efficiency of coiled tubing services has significantly improved during the last two decades and is today utilised on a large scale of applications, as a result of the increased understanding and enhanced capabilities, which have been provided by research, innovation and development efforts.
It is common that each company publishes its own CT manual, where guidelines are provided, incorporating technical, operational and safety information for all related rigless operations, focusing on bes…
Frequently asked questions
There are no frequently asked questions yet. If you have any more questions or need help, contact our customer service.
DESCRIPTION
Well Intervention is a very important area of petroleum & production engineering that covers all the methods to repair a well in order to keep it under safe production and profitable status.
The efficiency of coiled tubing services has significantly improved during the last two decades and is today utilised on a large scale of applications, as a result of the increased understanding and enhanced capabilities, which have been provided by research, innovation and development efforts.
It is common that each company publishes its own CT manual, where guidelines are provided, incorporating technical, operational and safety information for all related rigless operations, focusing on best practices.
CT is an excellent tool that opened new horizons for important well intervention with rigless operations: stimulation, production logging, well kick off, scale removal, fill cleaning, water/gas shut-off, plugging and abandoning, fishing, etc.

Course Level: Advanced / Specialised
Instructor: Antonio Abreu, Luis Remisio, Cipriano Costa
DESIGNED FOR YOU, IF YOU ARE...
A petroleum or production engineer, a development geologist, reservoir modeller or field engineer who wants to develop your knowledge on Wireline Well Intervention and CT Operations and Equipment.
HOW WE BUILD YOUR CONFIDENCE
By attending this course under seminar style teaching, you will be focusing on all main types of well interventions, CT equipment and main applications of this technology.
THE BENEFITS FROM ATTENDING
By the end of the course you will feel confident in your understanding of:

Well Intervention techniques and the fundamentals of Wireline and CT operations and all applications on well repairing and boosting production efficiency
All main types of well interventions, CT equipment and main applications of this technology.
Equipment, how it works and the importance of selecting the applicable well intervention strategy and CT applications in miscellaneous rigless operations.
TOPICS
Day 1: Well Intervention Considerations

Well completion design and completion issues
Production problems
Well intervention conveyance methods
Coiled tubing conveyance and intervention methods
Main components of CT equipment
Downhole well tractor
CT insertion and removal under pressure
Wireline and CT intervention methods
Fishing with CT
Main fishing tools
Job design data for fishing operations
Well plug & abandonment
Wireline operations (well intervention)
Tractors
Matrix stimulation with CT
Contingency procedures (how to proceed when problems occur during job)
CT maintenance system
Well intervention and its relation with geology
Well phases and casing program
Drilling problems
Major types of completions
Casing design outline

Day 2: Additional Information on Coiled Tubing Equipment and Well Control

CT specs for 1.5" OD and 1.75" OD CT
Well control equipment: Quad BOP and Combi BOP
Various types of injector heads
CT chain assembly
CT pipe manufacturing, string and pipe management
Depth control
Open hole logging
Cased hole logging
Blaster system: scale removal with high pressure rotating head
Workover vessels (ships for offshore well intervention)
Optional for Inhouse Course: Visit to CT unit in the field

Day 3: Safety and Operational Standards

Job design: modelling and risk analysis
CT logging
Fill clean-out
Squeeze cementing with CT
Introduction to down hole tools
Underreamers, mills and supporting motors
Inflatable packers and bridge plugs (through tubing)
Downhole well tractor
Coiled tubing completions
Well control: managing risks
Hydrostatic pressure and pressure gradient
Equivalent fluid (mud) weight
Circulating system pressure
Control of formation pressure (the barrier concept)
Warning signs of kicks
Surface gauge readings (effect of kicks)
Annular gas flow after cementing
Gas migration in water base mud (WBM) in a closed well
Gas behaviour in oil base mud (OBM), and its dangers
Kick pressures (shut in conditions)
Annulus theory (annular pressures)
Well shut in (annular pressures)
Controlling gas expansion

Day 4: BOP rams configuration

Pressure deployment
Conventional stripper & slide door tandem stripper
Check valves, nozzles and jetting subs
Release joints
Downhole tractors
Motors
Inflatable packers and bridge plugs
CT completions
Well kick-off
Fill cleaning
Scale removal
Water / gas shut-off
Plug and abandonment
Sand placement
CT technical definitions
Friction pressures drop curves
Job Design: Example of procedure for a real job, carried out with CT: Stimulation and Nitrogen Kick off.

Day 5: Well Cleaning

Fishing and milling
Zone isolation
Stimulation with CT - the technique to displace acid at high rate, pumping in CT and CT/Tbg Anulus, increasing penetration
Sand control completions
Flow management
Plug and abandonment
Sidetracking and re-entry
CT Emergency Procedures: detailed discussion of possible CT failures during operations and how to react, maintain the well under safe conditions
(CT collapse at surface, CT parted, reel drive failure, sheering the CT, stripper leak, leak between stripper and BOP, Loss of traction in injector head, gooseneck failure, power pack failure, etc)
COURSE FEE:
Please note that participants from Austria incur 20% VAT in addition to the disclosed net course fee.
HOT is an award-winning provider of training solutions for the energy industry. We pride ourselves in delivering excellence with each and every course session: Quality is always at the core of what we do.
Our top-notch courses, developed and taught exclusively by true experts, have been valued by the industry for over 30 years. Our training sessions equip our clients with powerful skills to remain competitive in an increasingly complex petroleum industry. We accelerate careers and empower people, striving to achieve the best possible results.
Our training portfolio covers all stages of the E&P value chain, as well as renewable energy, soft skills, and finance courses.
Share your review
Do you have experience with this course?
Submit your review
and help other people make the right choice. As a thank you for your effort we will donate £1.- to Stichting Edukans.
There are no frequently asked questions yet. If you have any more questions or need help, contact our customer service.